Capital Legal Group PA ("CLG") is a prominent boutique securities law firm providing sophisticated and cutting edge transactional, regulatory, compliance and enforcement services to financial institutions all over the world. Founded by a former SEC and FINRA attorney, CLG serves clients with the optimal and most pragmatic legal advice in all matters involving the securities industry. We have an in-depth understanding of government regulatory and enforcement priorities as well as client priorities from a cost and operational perspective. We leverage our experience as well as our firm's entrepreneurial and business-savvy culture to problem solve for financial institutions in a variety of legal situations.
One of the key factors that separates CLG from other firms is our specialized knowledge of the regulatory framework and ability to stay ahead of the trends in the ever changing financial markets in order to service our clients' needs. We stay informed of these developments and the impact that these changes have on our clients' businesses. Our approach to dealing with new developments and emerging issues is to work directly with regulatory authorities and industry experts to structure practical solutions. We understand that developments in the securities markets and legal landscape require the attention of attorneys with the skill and experience to be proactive rather than reactive.
CLG was established out of a desire to directly service a select clientele of small and middle-market firms by providing a complete solution to their compliance and legal needs relating to their securities business. Clients no longer need engage multiple service providers to solve their problems. Clients come to us, and we handle all their legal and compliance work.
We provide our clients with the experience and sophistication of a large, top-tier firm but with the personalized focus and hands-on attention only a boutique firm can offer. Our mission is to exceed client expectations by providing innovative advocacy and passionate representation finely tailored to each client.
---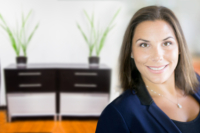 Lauren is the Founding Shareholder of Capital Legal Group PA, bringing sophisticated and cutting-edge regulatory, general counsel and enforcement services to domestic and international financial institutions, broker dealers, investment advisers, and private funds.  Prior to forming Capital Legal Group PA, Lauren worked as an Attorney Advisor with the U.S. Securities & Exchange Commission and before that, FINRA.  Lauren was also a Director of a national compliance consulting firm in New York.  Lauren has an in-depth understanding of government regulatory and enforcement priorities as well as client priorities from a cost and operational perspective. Lauren's background also includes years of experience in private law practice, representing a variety of public and private companies in regulatory, trade practice defense and civil litigation.
Lauren is an active industry FINRA Arbitrator presiding over securities and employment disputes between and among investors, brokerage firms and individual brokers.  She is also the Founder and President of Women in Finance Association, Inc., a global nonprofit organization bringing together professional women within the financial industry for the purpose of education, industry awareness and philanthropy.
Lauren graduated, cum laude within the top 10% of her class from Brooklyn Law School and received her Bachelor of Science in Finance from Penn State University.  Lauren is admitted to the State Bars of New York and Florida.